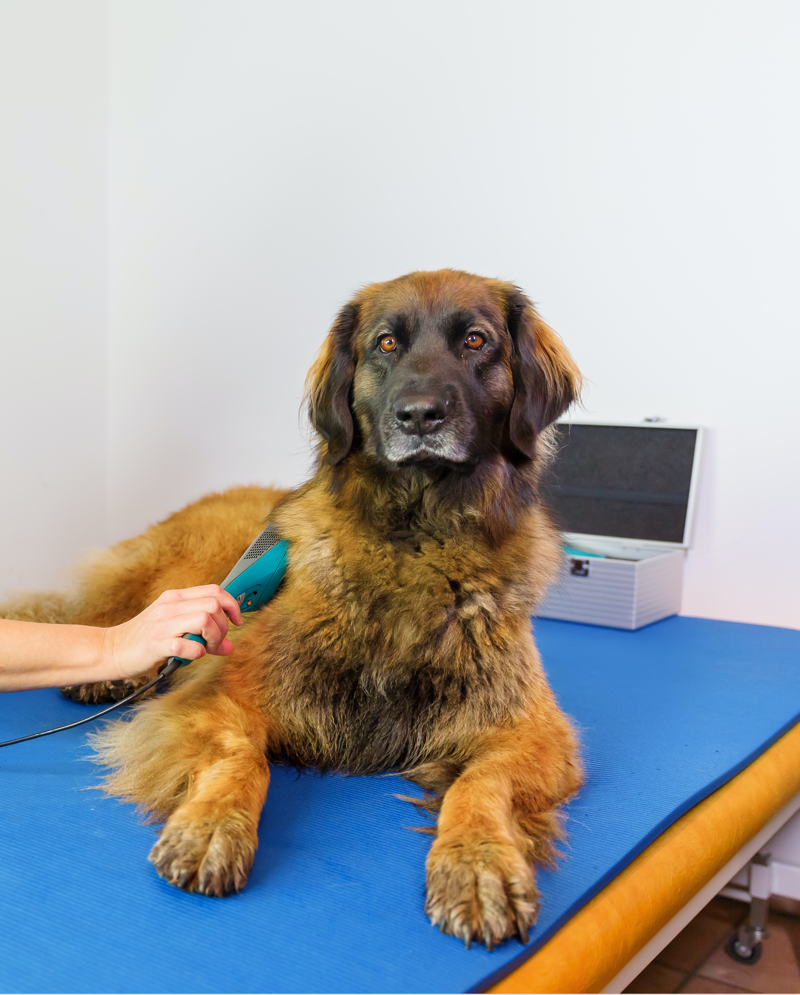 Laser Therapy ($45)
Laser therapy has become one of the most common recommended treatments to facilitate wound healing, alleviate pain and reduce inflammation. Lasers, due to their enhancing immune functions, are being used to provide general health improvement. In other areas such as allergic skin disease, gingivitis, viral and bacterial infections, they have also been proven to offer good results.
Red light therapy for arthritis and inflammation treatment
Wound healing
Skin infections
Muscle pain treatment
Hair loss
Ear infections
Anal gland infections
Post-surgical and soft tissue trauma
Muscle, ligament and tendon injuries
The cost of each laser therapy section is $45 (we don't charge for the visit here)
How many laser therapy treatments will your pet need?
Typically, each pet is treated for two to three times per week for two to three weeks and the frequency is reduced according to the achieved outcome (usually once per month after that).

Each laser therapy section lasts from 8 to 10 minutes.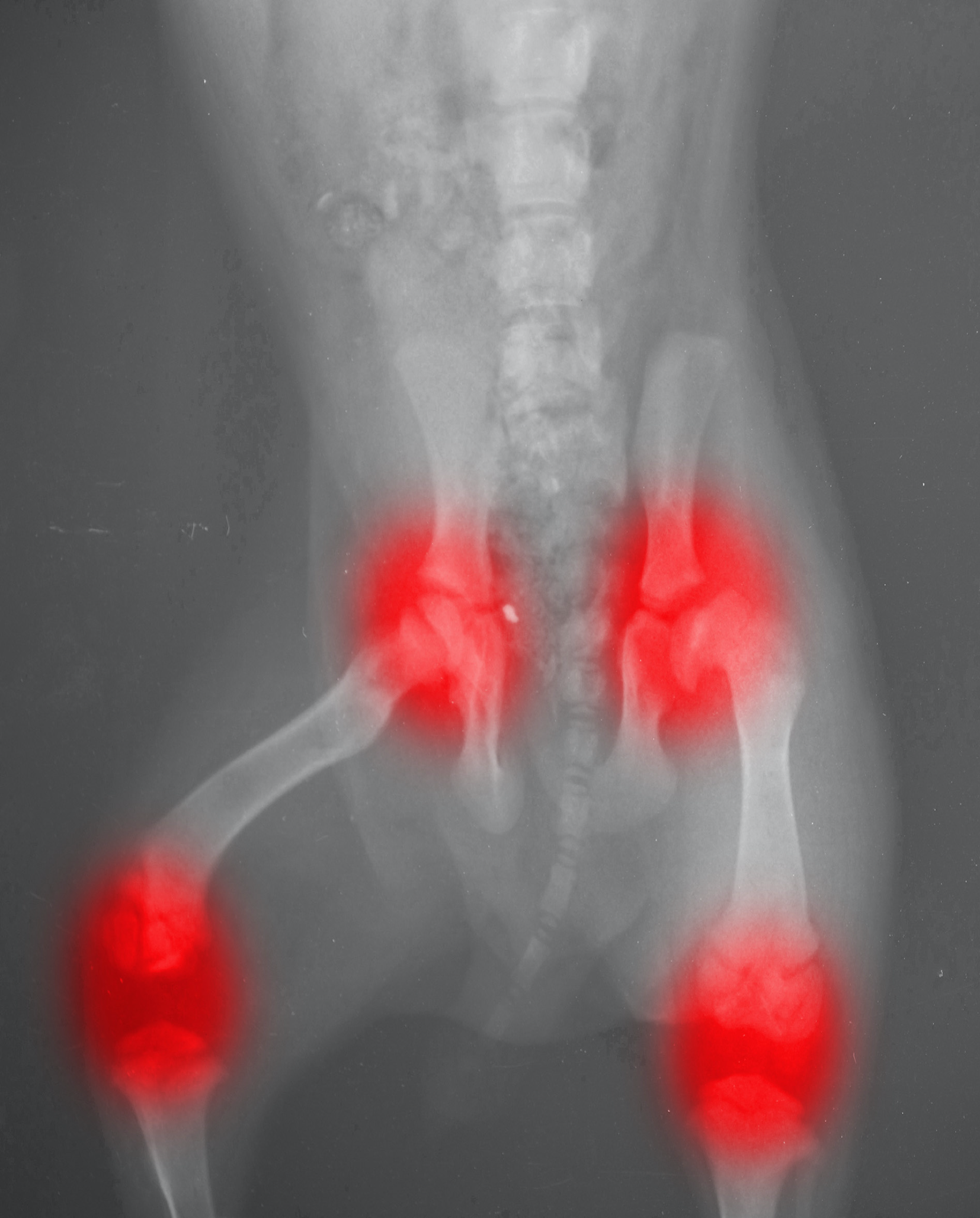 Interesting Facts:
Laser therapy reduces inflammation by opening blood vessels and also activating the lymphatic drainage system, therefore alleviating swollen areas. It also stimulates nerve cells that block pain signal to the brain, minimizing pain sensitivity.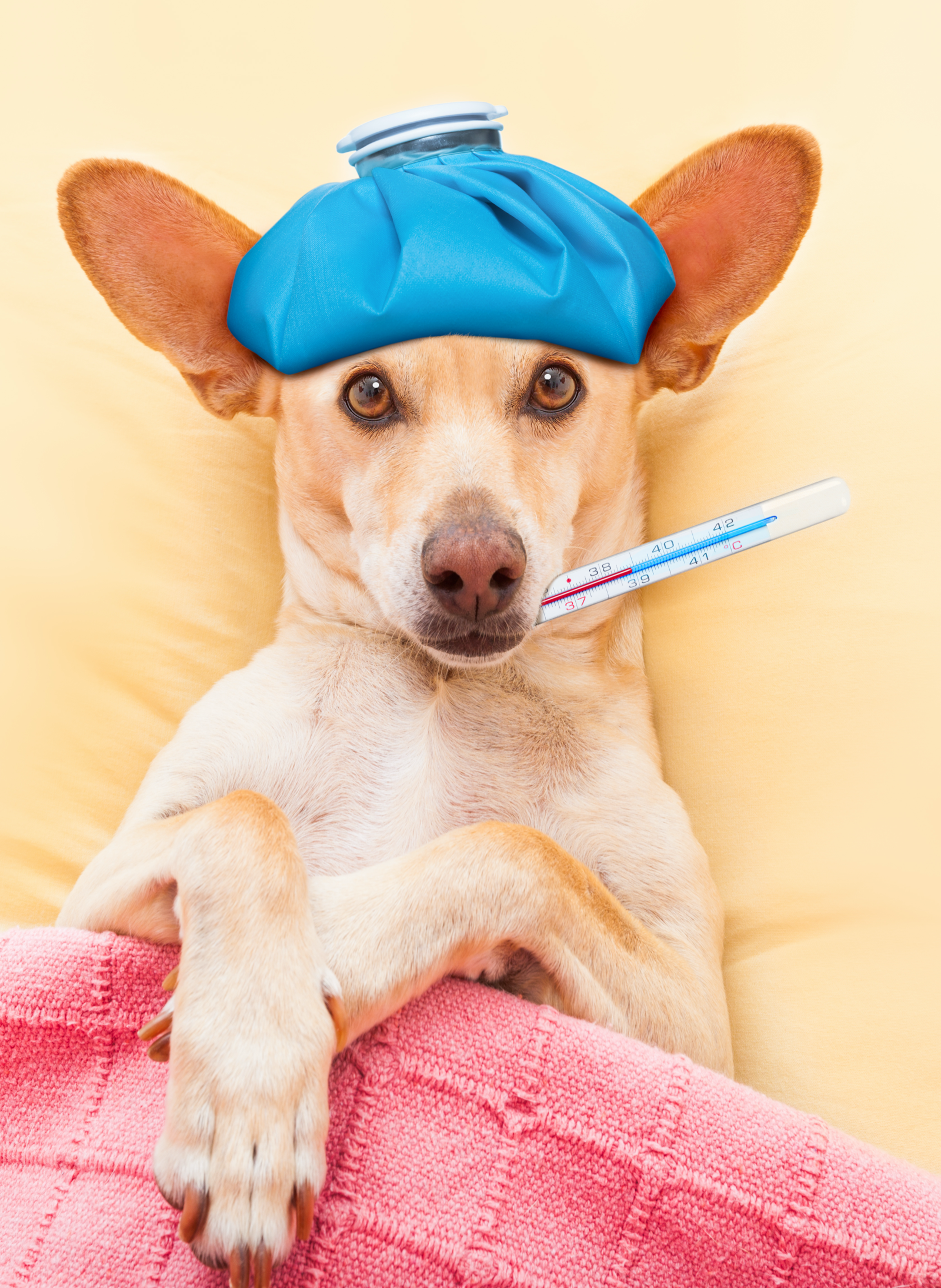 How does it work?
Light energy, through the skin, is converted into cellular energy, that can make significant and rejuvenating changes to dormant or ageing cells. These changes positively affect multiple metabolic processes such as blood circulation by triggering the release of nitric oxide, which widens and relaxes our blood vessels to allow fuller circulation:
Thermal Effect
Improve metabolism
Improve circulation
Analgesic effect (reduce pain)
Improve the elasticity of the connective tissue
Chemical Effect
Light generates more energy at molecular level and these emissions help with the formation and breaking of molecular bonds
Bioelectric Effect
Light increases magnetic field, which, at the same time, improves cell revitalization processes.
Cells magnetic fields increasing mobility at the cellular level
Biostimulation
Laser beams are a source of energy stimulation which affects bioplasm and restores cellular strength.